Computer Classes & Job Readiness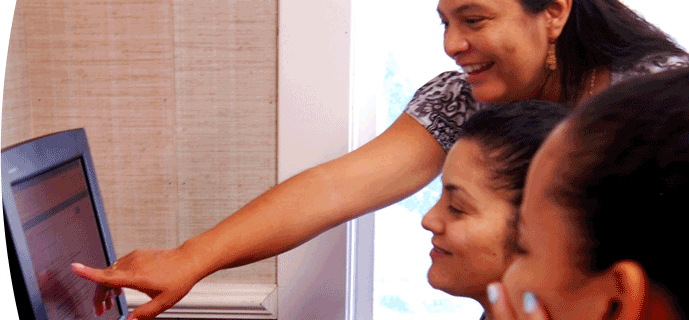 We offer weekly computer classes for beginners at different times throughout the year. Classes last 8 weeks and include understanding the different parts and functions of a computer, learning to use the keyboard, creating an email and using the internet, with a focus on skills that can lead to employment.
Our next eight-week series of computer classes will begin in October at FaithAction (exact dates and times to be announced soon) .  For more information or to RSVP please contact Jose Bernal at 336-379-0037, ext 1 or jose@faihouse.org.
Our computer lab is also open during IAC open hours for additional practice.
We also provide job readiness services that include an assessment of job skills and needs, creation of a work resume, mock interviews, and job searches.  Clients can ask IAC staff for an appointment time.